Sell Your Products or Subscriptions To The World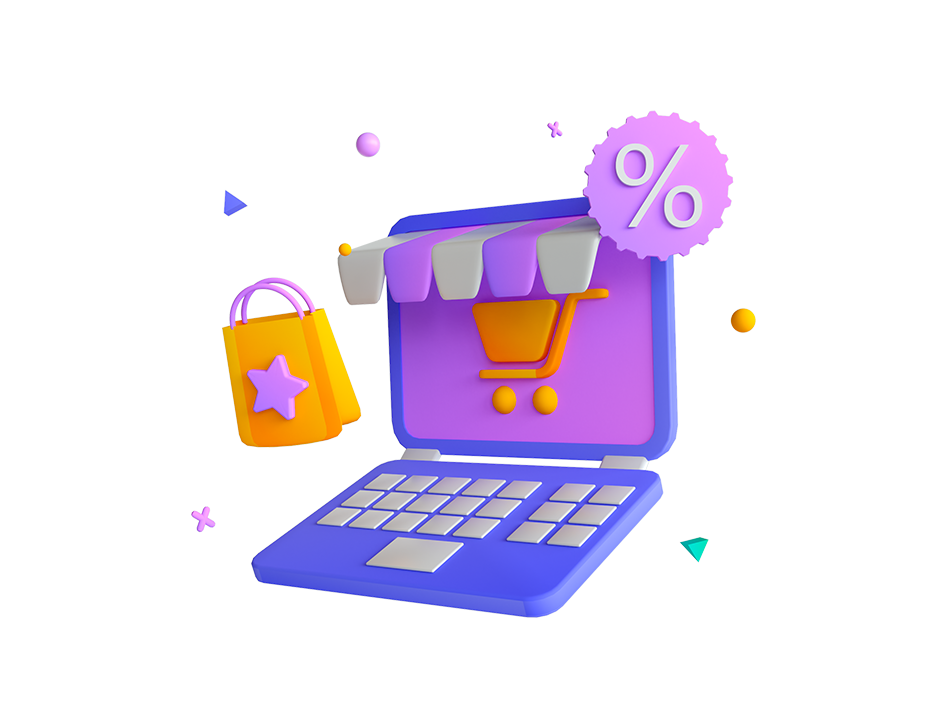 Expert
Ecommerce Development Services in India

| Increase Your Online Sales

"Ecommerce has revolutionized the way we shop, making it easier and more convenient to buy products and services online. With the growing popularity of online shopping, having a strong ecommerce strategy has become essential for businesses of all sizes.
If you're looking to tap into the growing trend of eCommerce and increase your online sales, Earmark is here to help. By leveraging the power of ecommerce, businesses can reach a wider audience and increase their sales.
Our expert team can provide you with customized ecommerce web development solutions that will help you sell your products and services to the world. Whether you need to sell one product or many, we can create a result-driven ecommerce web store for your brand that will help you stand out in the competitive online marketplace. Contact us today to get started and take your business to the next level."
How We Work
3 Effective Steps to Start a Streamlined Workflow
Research Project
Every business solution requires a robust and cutting-edge technical stack to avoid redundancy.
Targeting
We always strive to provide a fully automated software with the greatest features and effective reach.
Result
After approval from our quality assurance team, your system is ready for launch and delivers outstanding results.


We Assist You in Finding Better Ways To Sell Online
With the right ecommerce platform, businesses can provide a seamless shopping experience for their customers, from browsing to checkout.
At the heart of ecommerce is the online store, which serves as the central hub for a business's online operations.With the right design, functionality, and features, an ecommerce store can help businesses establish a strong online presence and grow their customer base.
Earmark is a leading provider of ecommerce development services that can help businesses of all sizes achieve success in the digital marketplace.With our expertise in the latest ecommerce technologies and trends, we can provide you with the tools you need to take your business to the next level. Whether you need a simple online store or a complex ecommerce platform with advanced features, Earmark can help. Contact us today to learn more about how we can help you achieve your ecommerce goals.
eCommerce, also known as electronic commerce, refers to the buying and selling of goods or services online. It involves online transactions through websites, mobile applications, or other digital channels.
eCommerce has revolutionized the way businesses operate by providing a platform to reach a global audience and sell products and services online. It offers convenience, accessibility, and scalability to businesses of all sizes.
Some benefits of eCommerce for businesses include increased sales, improved customer reach, reduced overhead costs, and increased brand visibility. It also offers a better customer experience, as customers can shop from the comfort of their homes.
There are several types of eCommerce, including Business-to-Consumer (B2C), Business-to-Business (B2B), Consumer-to-Consumer (C2C), and Consumer-to-Business (C2B). B2C is the most common type of eCommerce, where businesses sell products directly to consumers.
With the increasing number of people accessing the internet through mobile devices, mobile optimization is crucial for eCommerce. It ensures that your website is easily accessible and user-friendly on mobile devices, which can improve your website's visibility and increase sales.
To improve the user experience on your eCommerce website, you can optimize your site's navigation, simplify the checkout process, use high-quality images, provide detailed product descriptions, and offer multiple payment and shipping options. It's also essential to ensure that your website is fast and responsive.
You can measure the success of your eCommerce website by tracking metrics such as traffic, conversion rates, average order value, and customer lifetime value. It's also essential to track your website's SEO performance and monitor your social media engagement to assess the effectiveness of your marketing efforts.
We offer a wide range of eCommerce services, including store design and development, product listing and management, payment gateway integration, shopping cart development, and order management.
We design and develop eCommerce stores that are mobile-friendly and responsive, meaning they can adapt to different screen sizes and devices. This can help improve the user experience and drive more sales..
The development timeline for an eCommerce store can vary depending on the complexity and scope of the project. However, we work efficiently to deliver high-quality eCommerce stores within a reasonable timeframe.