Shaping The Way We Live Our Lives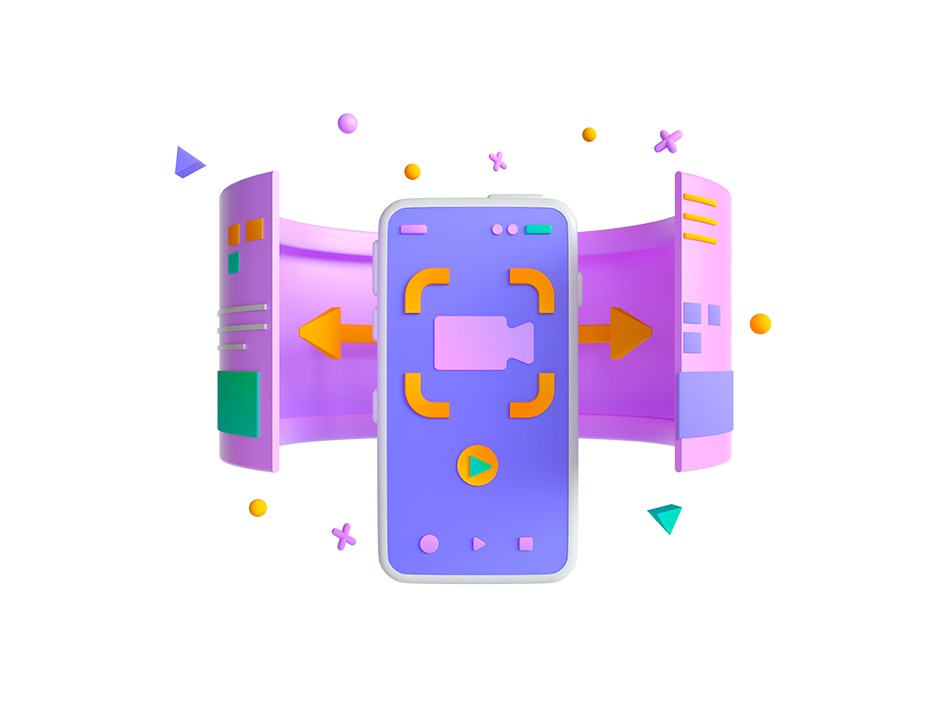 Leading
IoT Application Development Company

Maximize Your Business's Potential with Cutting-Edge IoT Solutions.

The integration of IoT (Internet of Things) into businesses has led to significant innovation breakthroughs. IoT technology offers a seamless connection between man and machine, making it one of the most appealing technologies in today's digital age.
By combining smart IoT sensors with edge computing nodes, businesses can effectively control and manage their IoT applications across various industrial sectors, including agriculture, healthcare, transportation, manufacturing, and more. The versatility of IoT technology has opened up numerous business opportunities, helping companies stay ahead of the curve and remain competitive in a rapidly changing market.
How We Work
3 Effective Steps to Start a Streamlined Workflow
Research Project
Every business solution requires a robust and cutting-edge technical stack to avoid redundancy.
Targeting
We always strive to provide a fully automated software with the greatest features and effective reach.
Result
After approval from our quality assurance team, your system is ready for launch and delivers outstanding results.
Simplifying Business Processes With Extending Productivity
The Internet of Things (IoT) is revolutionizing the way businesses operate, providing new opportunities for growth and efficiency. By connecting physical devices and machinery to the internet, IoT enables real-time monitoring, data analysis, and automation of processes.
Our team of experienced IoT developers specializes in creating custom IoT solutions that are designed to meet the specific needs of your business. Whether you are a small startup or a large corporation, our IoT solutions will help you stay ahead of the curve, increase productivity, and drive growth. Leverage the power of IoT and transform the way you work today.
FAQ
Artificial Intelligence (AI)
IoT, or the Internet of Things, refers to a network of physical devices, vehicles, appliances, and other items that are embedded with sensors, software, and connectivity to exchange data with other devices and systems over the internet.
IoT devices typically use sensors to collect data, which is then transmitted over the internet to other devices or cloud-based servers for processing and analysis. These devices can also be controlled and managed remotely using software applications.
IoT devices include smart thermostats, security cameras, fitness trackers, home appliances, industrial sensors, and autonomous vehicles.
IoT offers numerous benefits, such as improved efficiency, cost savings, enhanced safety and security, and better customer experiences.
Businesses can leverage IoT to improve operations, increase productivity, and enhance customer experiences. For example, IoT devices can be used to monitor supply chain logistics, optimize manufacturing processes, and personalize customer interactions.
Emerging trends in IoT include edge computing, blockchain technology, and AI-powered analytics. These technologies can help to improve the speed, security, and intelligence of IoT systems.
Earmarrk offers a range of IoT services, including IoT consulting, design and development, implementation, and managed services.
Earmarrk's IoT consulting services focus on helping businesses identify and prioritize IoT use cases, assess technical and operational requirements, and develop a roadmap for implementation.
Earmarrk's IoT design and development services involve creating customized solutions for clients, including hardware and software development, data management, and cloud integration.
Earmarrk's IoT implementation services include deploying hardware and software, configuring networks, integrating with other systems, and conducting testing and validation.
Earmarrk's managed IoT services involve ongoing monitoring, maintenance, and support of IoT solutions. This includes real-time monitoring of device performance, data analysis, and issue resolution.
Earmarrk serves a wide range of industries with its IoT services, including healthcare, manufacturing, retail, energy, and transportation.
Earmarrk's IoT services are distinguished by its focus on delivering customized solutions that are tailored to meet the specific needs of each client. Earmarrk's team of experts has deep expertise in IoT, cloud, and data analytics, which allows the company to create comprehensive and effective solutions.